SHINYGEL Professional SHINY Pure Oil Pen tool 2.5mL
Item Code sn-pureoil-pen_
Price shown after sign in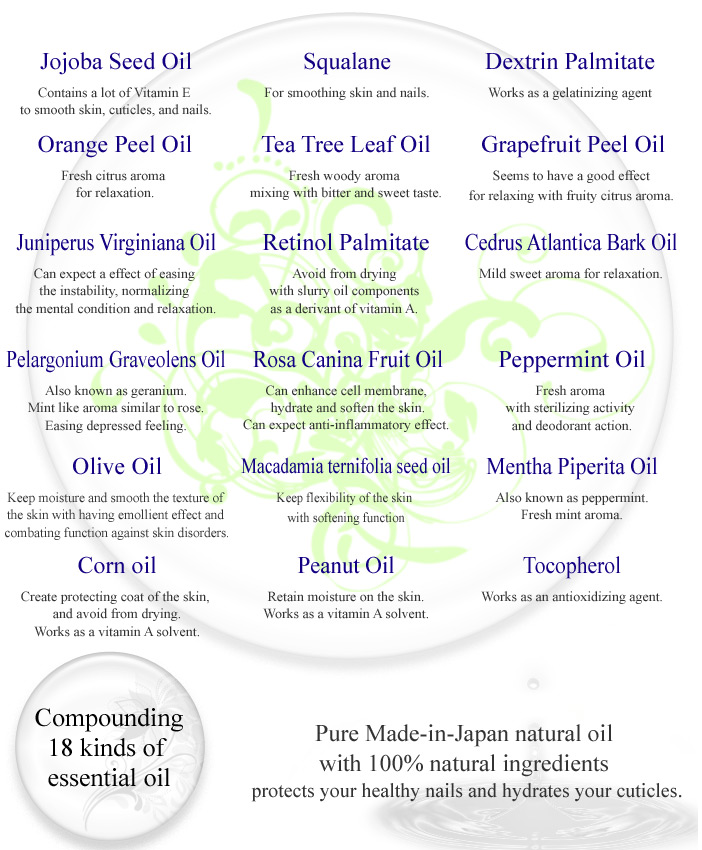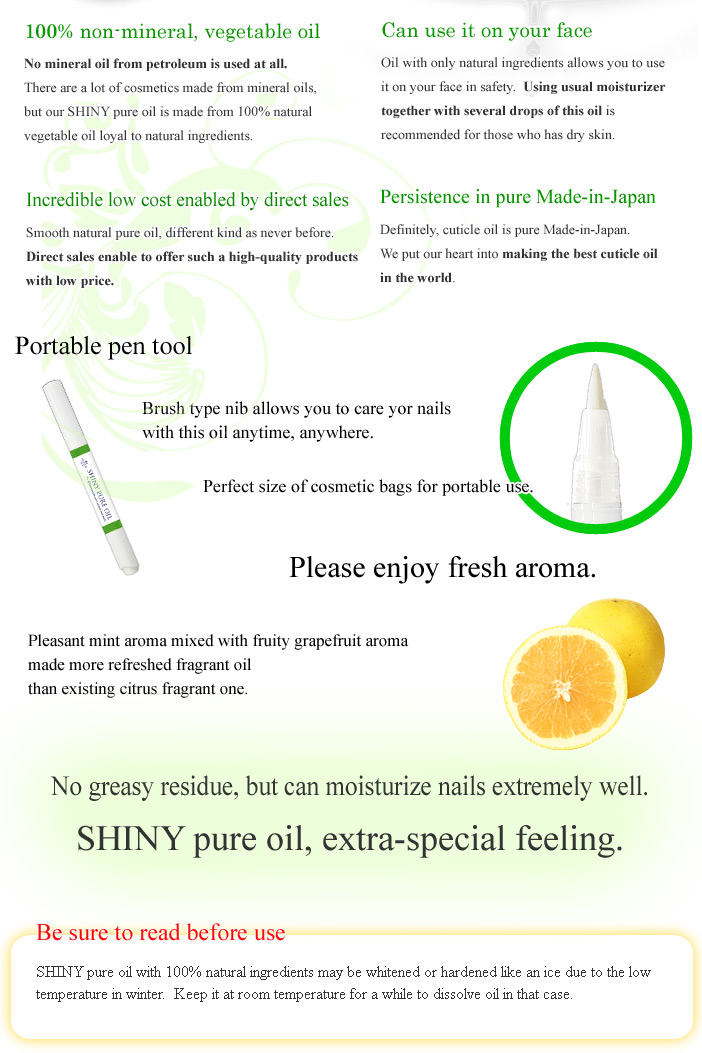 Product description

Pen tool of popular pure oil is coming up!
Brush type nib allows you to apply moderate amount of oil anywhere you want.
Perfect size of cosmetic bags for portable use.

Our SHINYGEL professional cuticle oil is the first-ever pure oil with 100 % essential oil.

Pure Made-in-Japan natural oil with 100% natural ingredients protects your healthy nails and hydrates your cuticles.
We put our heart into making the best cuticle oil in the world.

Pleasant mint aroma mixed with fruity grapefruit aroma made more refreshed fragrant oil than existing citrus fragrant one.
Natural moisturizing effect, antibacterial effect and cornified effect make nails and cuticles smooth.

* Natural ingredients may be frozen due to the low temperature in winter. Keep it at room temperature for a while before use.

Content amount

2.5ml

How to use

Click the bottom of the pen tool, then oil is coming to the brush type nib.
Apply moderate amount of oil around your cuticle, then rub oil into nail and skin.

Ingredients

Jojoba Seed Oil, Squalane, Dextrin Palmitate, Orange Peel Oil, Tea Tree Leaf Oil, Grapefruit Peel Oil, Juniperus Virginiana Oil, Retinol Palmitate, Cedrus Atlantica Bark Oil, Pelargonium Graveolens Oil, Rosa canina fruit oil, Peppermint Oil, Olive Oil, Macadamia ternifolia seed oil, Mentha Piperita Oil, Corn oil, Peanut Oil, Tocopherol

Note

Warm it at room temperature for a while before using in case of freezing due to the low temperature in winter.